Server Time
02:03:49
FW:
FW Registration: Friday 23:00 - Sunday 15:00
Medusa-Spawn:
Roc-Spawn:
CTF:
Uniques Spawn: Every 2h ~ 2,5h
Server Stats
Serverstatus:
Online
Cap: 100

EXP/SP: 20x

Party-Exp: 25x

Item-Drop: 7x

Gold-Drop: 20x

CTF-Reward: MagicPOP-Cards

Alchemy-Rate: customized

Opt.-Level-Limit: +13

PC/IP-Limit: 3

Guild-Limit: 24

Union-Limit: 2
News & Updates
News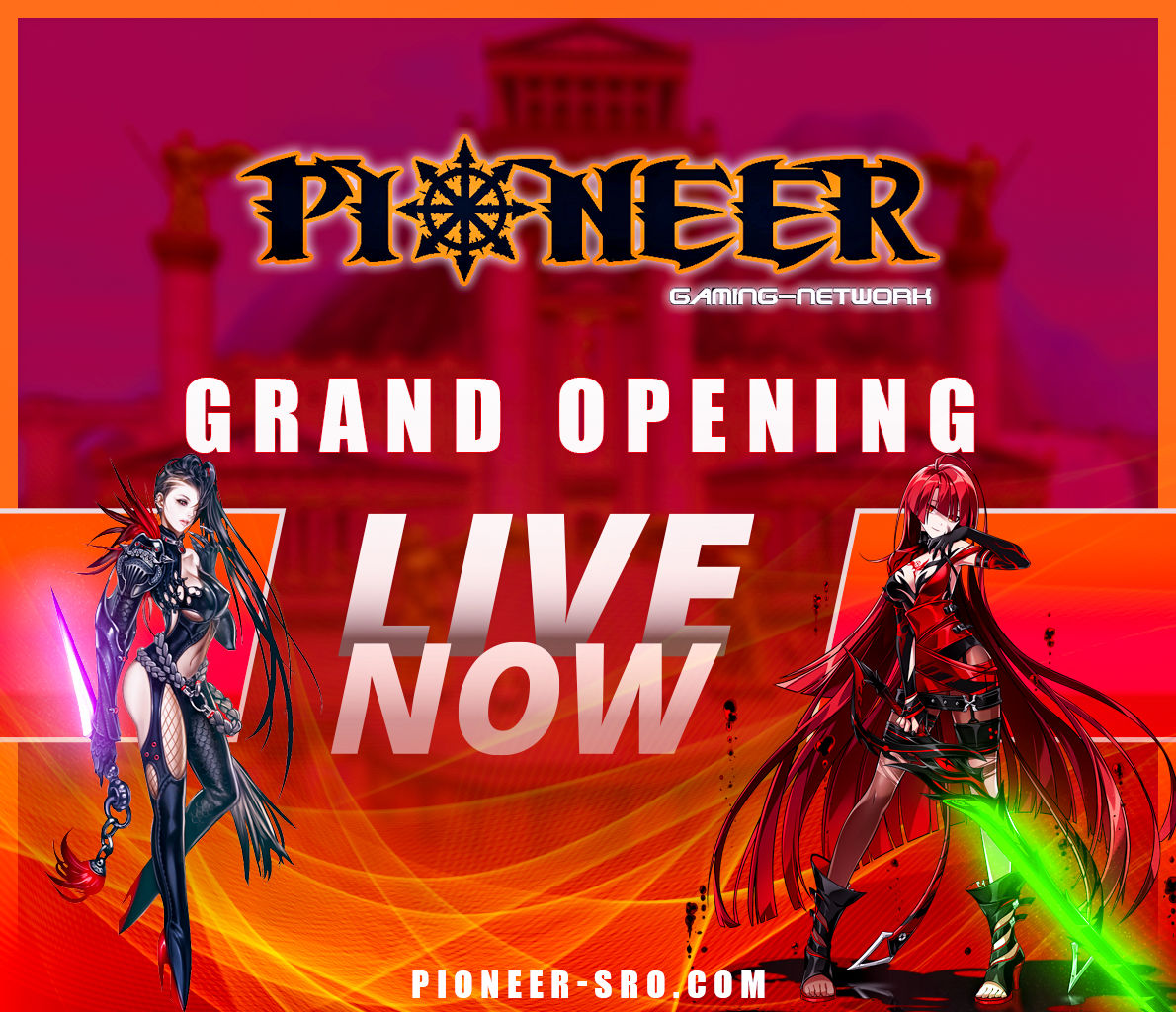 Welcome to Pioneer II
Get ready for the incoming Events! Join now and don't miss them!
4/5 : Survival Arena , Madness Event , LMS Event
5/5 : MEDUSA Killer EVENT INT , STR
6/5 : FTW 200 $ Reward
TOTAL Reward : 39 K VIP SILK in ALL Events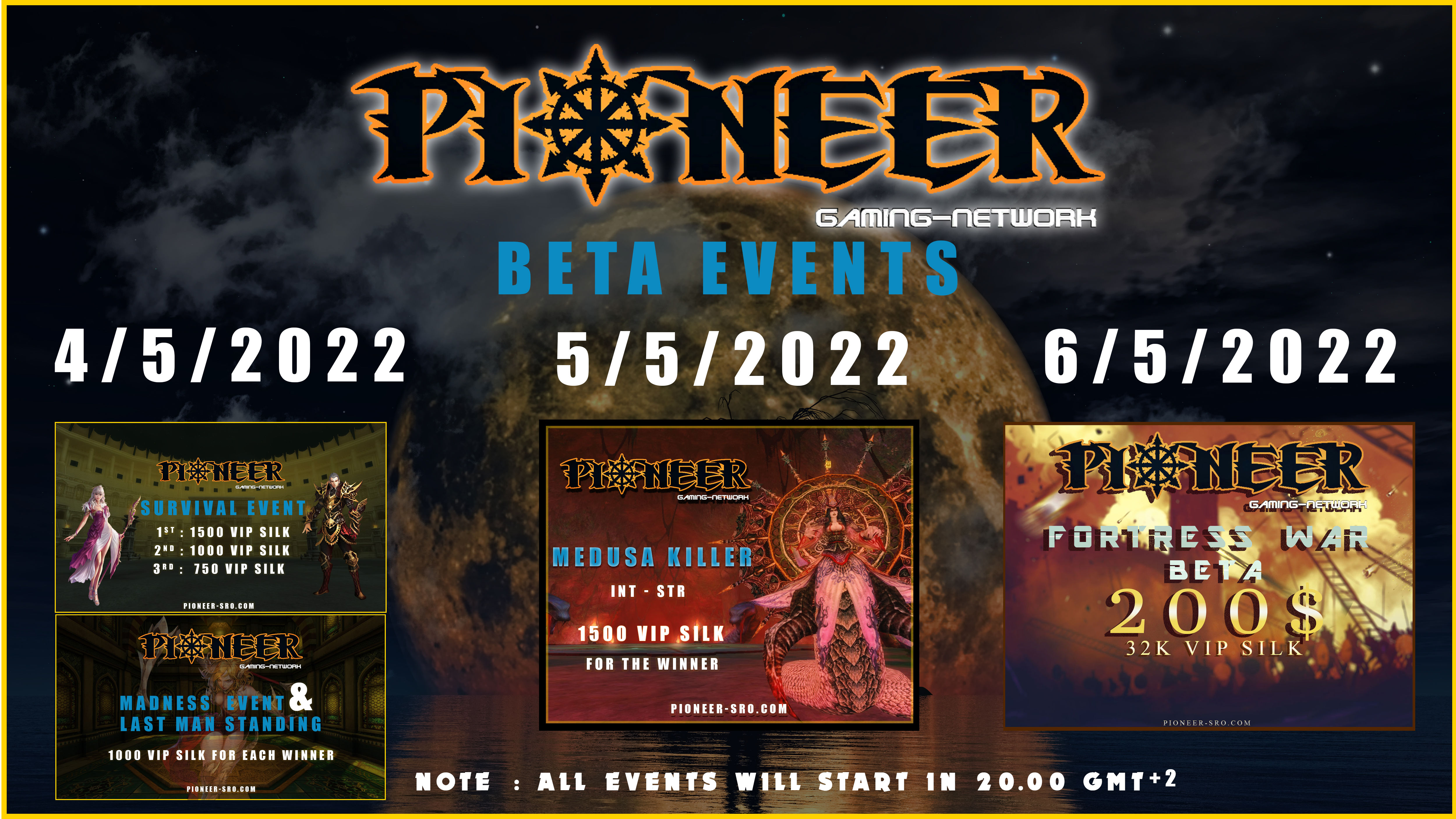 News
New Adventure Coming
08/04/2022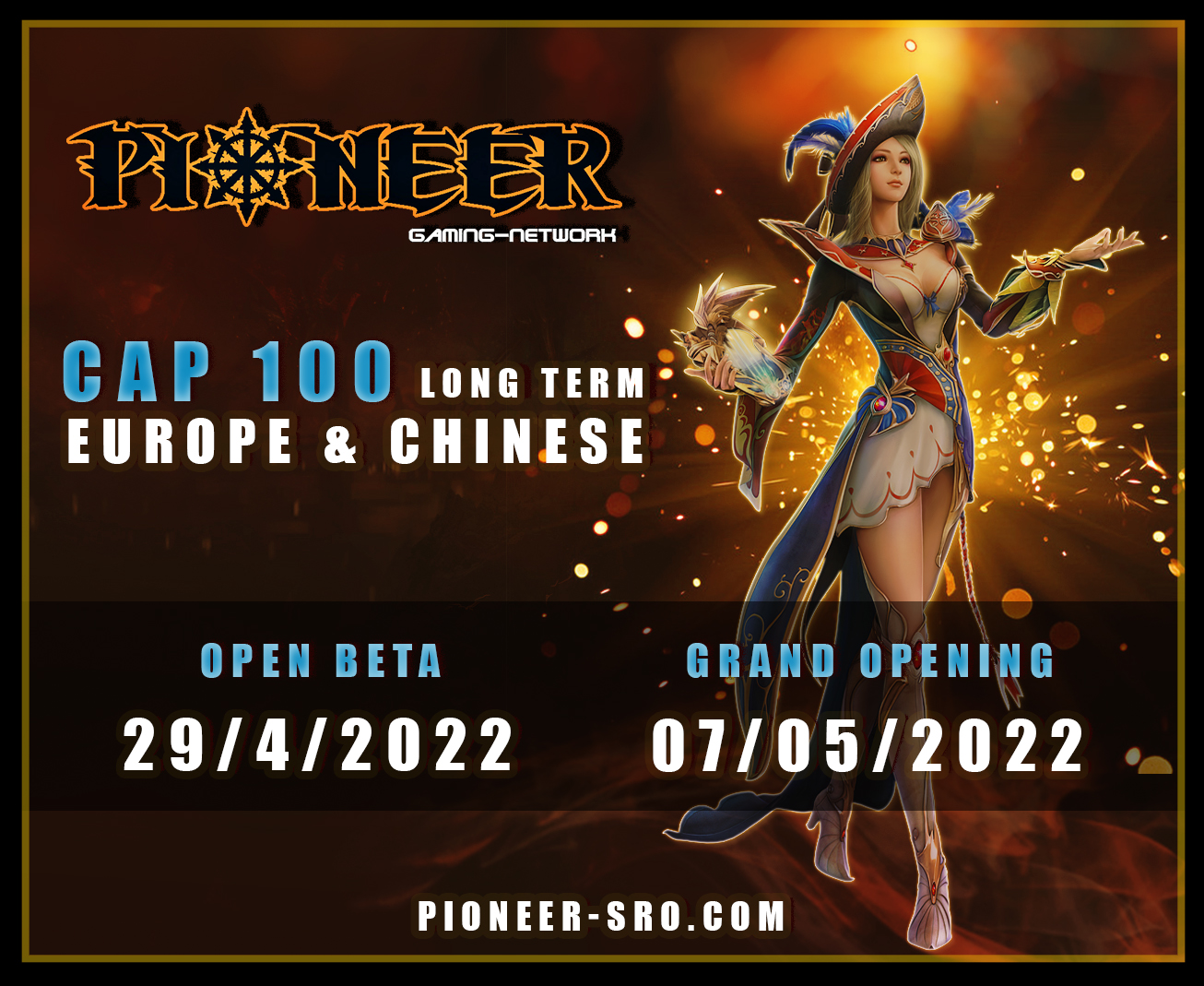 Hey everyone!
This server needs more population to survive!
Maybe you've been figuring out already that one of the biggest issues are the missing ads and edits which have yet to be done Additionally as mentioned, we need more players.
For sure, the best way to get new players is to open a new server. But we don't want our old players to lose their time, money or effort they've spent here! It should remain a long-term server!
The main issue at the previous opening was: because of an emergency we could not afford to make any advertisements prior to and during open beta. This would have brought us the additional players we need.
After a long conversation about this topic, we're planning to continue like this:
- We will be adding, editing and adjusting everything to bring this server up to date and more. - We'll open a second server, while the old server will still run!
- We'll do a lot of advertisement as it should be, starting before the Open Beta phase! - During the open beta, we'll do an advertising event in which you could win 10000 VIP Silk!
- We're launching an Event with a Bonus of 20% more VIP Silk from today until Sunday 20.03.22, while all income from these purchases will be used to advertise the project.
- We'll launch the new server and get tons of new players! - after the players on the new server have reached the strength of the players on the older server, the 'old' characters will be able to swap their items, titles, etc. from one server to another. This way nobody will lose anything, while there will be a much bigger community. This is how we want to undo our mistakes and give the project a big bump!
We're looking forward for your opinions / suggestions / thoughts on this. Your Pioneer Gaming-Network Team
News
Big Newcomers Event!
19/02/2022
Big Newcomers Event
Join Now and receive additional special items at the start:

- 1 x VIP Premium
- 1 x Every 10 Dg Seal of Sun Weapon / Shield +3
- 1 x Wedding Dress (m/f)
- 1 x Devil's Spirit B Grade (m/f)
- 1.500.000 Skillpoints
- 50.000.000 Gold
- Daily Unique Events
Only available until 26.02.2022!
Take your chance to reach the others, now!
News
Great Announcement
28/12/2021
We present you a journey on the most fantastic and famous Silkroad-Server ever! The gaming experience and action has been raised to a new level!
Introducing the Open Beta time: 01.01.2022 - 15.01.2022
While this time we're collecting numerous suggestions and feedbacks from you as in the Closed Beta. This will be followed by a week were we will prepare the server for a glorious and optimated gameplay.
The Grand Opening will take place on 26.01.2022
We are happy that you are already actively participating and giving us the support we desire.
Older News
Events